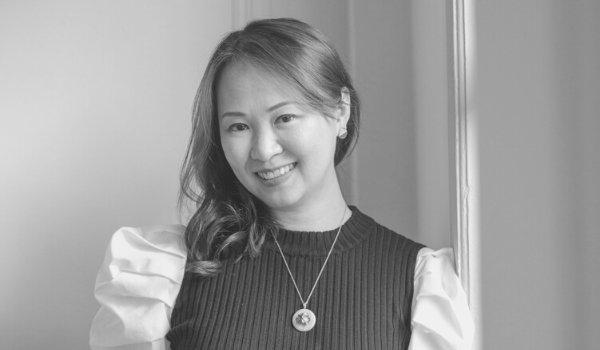 Our second blog, in a series that celebrates incredible women in the real estate industry, shines a spotlight on the quietly determined, driven and always considered Viola Chee, our beloved Director of Finance, who has just recently celebrated her 2 year anniversary with 8M.
Viola, how did you get into the Real Estate industry?
After a three-year start to my career as Big 4 auditor, I sought to gain commercial experience and after rounds of interviews with various companies, I landed a finance role at a real estate investment fund manager with global presence.
Truthfully, I was young and did not set out with an intention to be in real estate. At that time, I nailed the final interview when I was asked for any last comments before we ended the meeting.
"I am highly organised with my tasks. The fact that my wedding is happening tomorrow but I am able to sit here and have this interview with you is proof of that."
I got my first real estate job!
What does an 'average' day look like for you at 8M?
I start the day early, I go through my emails and flag the ones that require my action. There will be meetings through the day, and in between I work on my tasks. I'm old school; I still write my to-dos on paper and strike out what I've completed. Unresolved issues unfortunately eat into my sleep, but the best ideas also pop up while I'm in R.E.M. mode and then I can't wait to bring my idea to work.
What excites or motivates you?
Knowing that I'm contributing and making a difference is my motivation.
And what do you love most about your role / the business?
I love the people and culture at 8M. We spend so many hours working together with colleagues, having good support for one another can make difficult days easier to get through.
Do you have a life or business mantra?
Declutter, declutter, declutter! Fewer material possession is not only friendlier to our planet and our pockets, there is deep impact to mental well-being. Over time, our brain is accustomed to simplify, focus and cut out unnecessary noise.
Who, or what, has influenced your career to date?
Every experience I had would have influenced me and my actions. I either learn the good that I want to maintain and mirror, or the bad that I need to avoid becoming.
What advice would you give to other female or aspiring leaders?
Take nothing personally – it's easier to receive feedback and we need feedback to uncover our blind spots.
What's your proudest achievement to date?
My proudest achievements come from being given a canvas and the freehand to design departments, envisioning what works best to create efficiencies and extract value out of team players. I have done this 3 times in different roles, each with its unique dynamic. My strength is my ability to create something good out of sometimes nothing.
Thanks, Viola!
If you know of an inspiring female leader in our industry, or are one, we'd love to hear from you. Or maybe you'd like to find out more about 8M, what we do or how to join the team? Drop us a note below.