Home Dining_In Style: A National Day Special
Elspeth Ng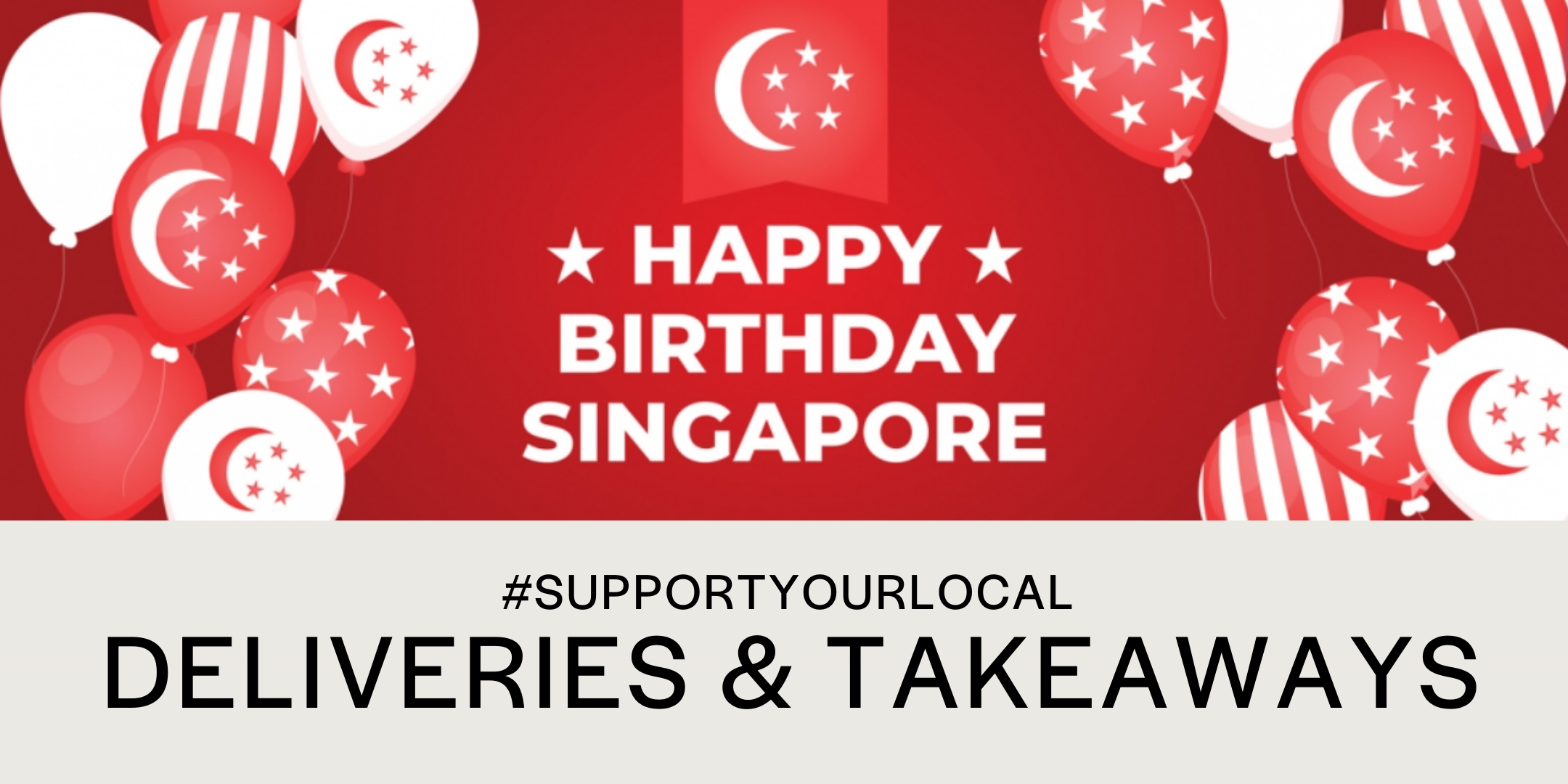 As the nation celebrates it's 56th birthday this long weekend, we've decided to pull together some of our favourite delivery and takeaway options from our 8M Tenant Community Partners that we'll be ordering to celebrate National Day.
In the meantime, let's continue to dine in style from the comfort and safety of our own homes.
KOCIDO @ 87 AMOY STREET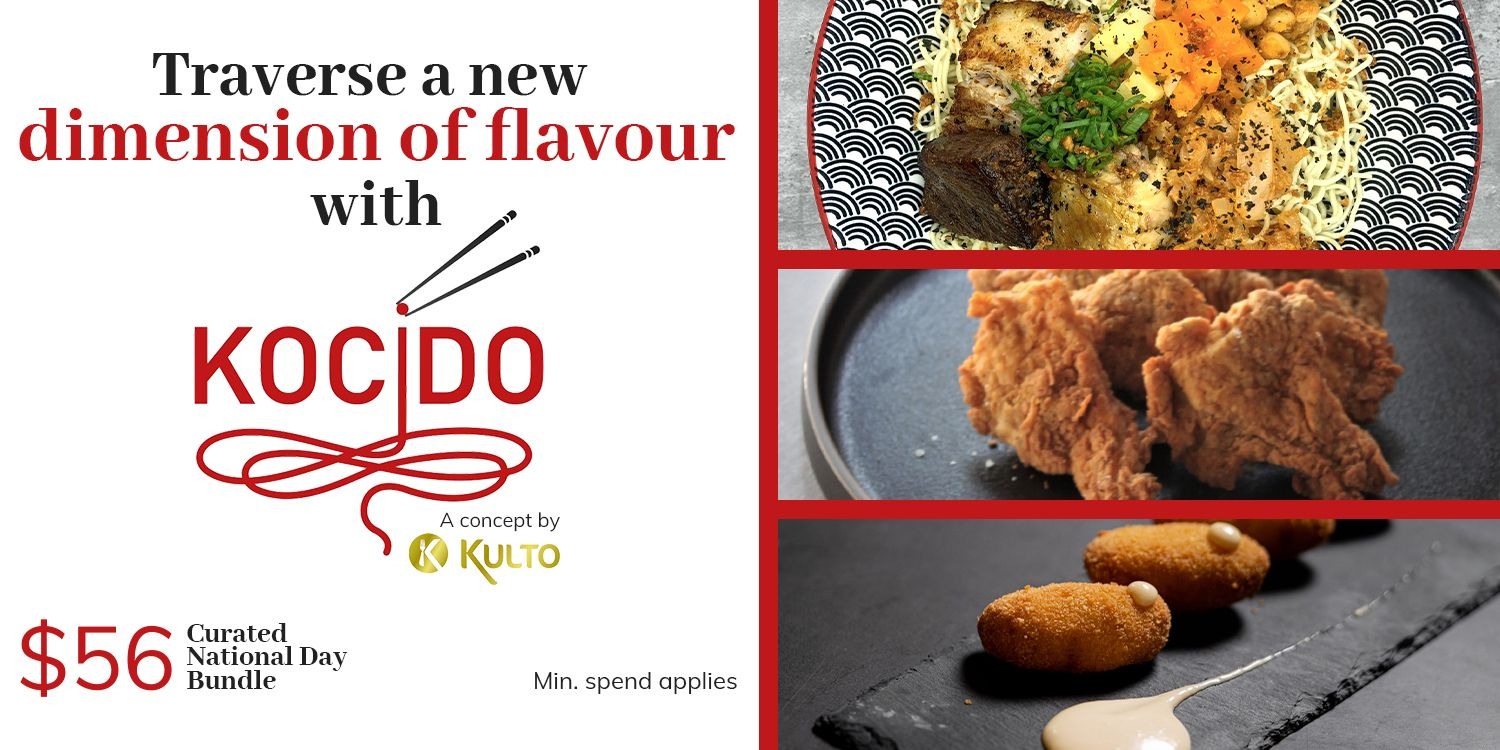 Our Community Partner KULTO launched it's sister brand KOCIDO; Singapore's first Spanish Noodle Bar. As the name suggests, Kocido serves cocido, a traditional Spanish stew that is found all around Spain in their own renditions. Time to try their curated National Day Bundle at only $56 this weekend.
Check out their takeaway menu at https://kulto.oddle.me/en_SG/ and enjoy10% off your first order
with code 'KULTO10OFF'.
---

THE OLD MAN @ 55 KEONG SAIK ROAD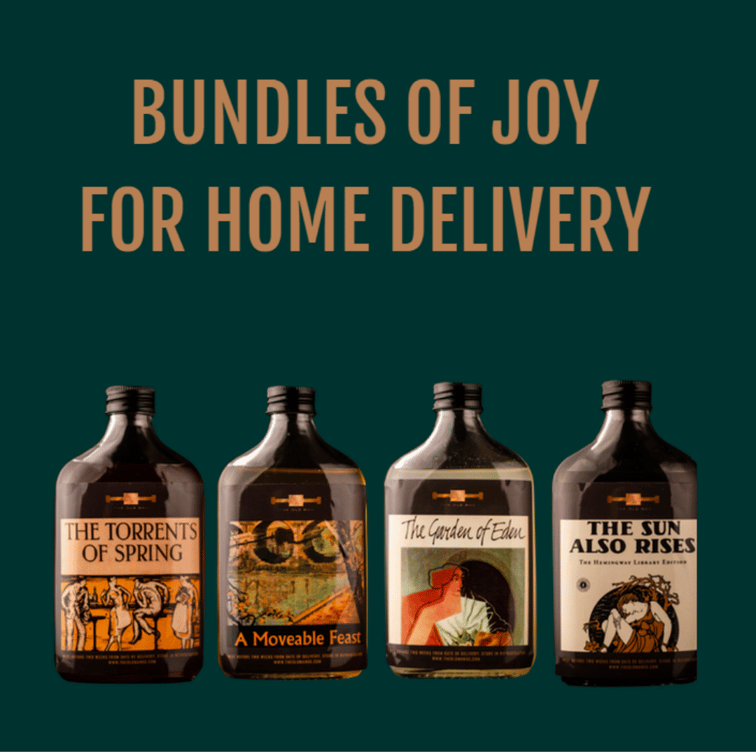 Nothing says 'celebration' like a cocktail delivery. Be the first to get your hands on THE OLD MAN's latest bundled selections of cocktails, craft gins, beers and sumptuous burger offerings.
Place your orders at https://www.theoldmansg.com/takeaway-menus
---

PS.CAFE @ 38 MARTIN ROAD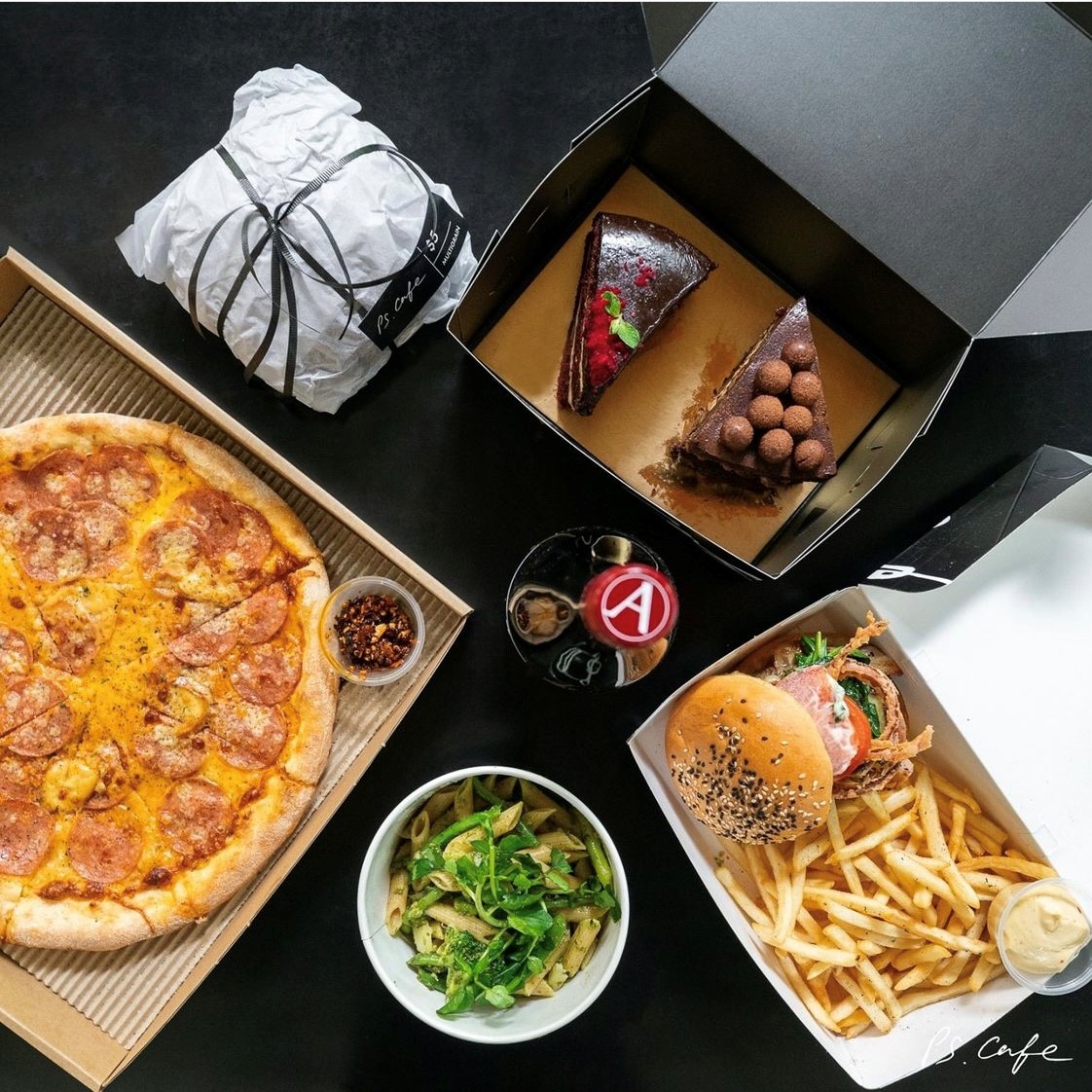 A go-to for many, PS.CAFE is best known for its truffle shoestring fries, delicious burgers and indulgent cakes. The restaurant is offering it's full menu for islandwide delivery and takeaway, and enjoy a 20% discount on all takeaway orders.
Check out their menu here https://pscafe.oddle.me/en_SG/.
---

TANDOORI ZAIKA @ 70 BOAT QUAY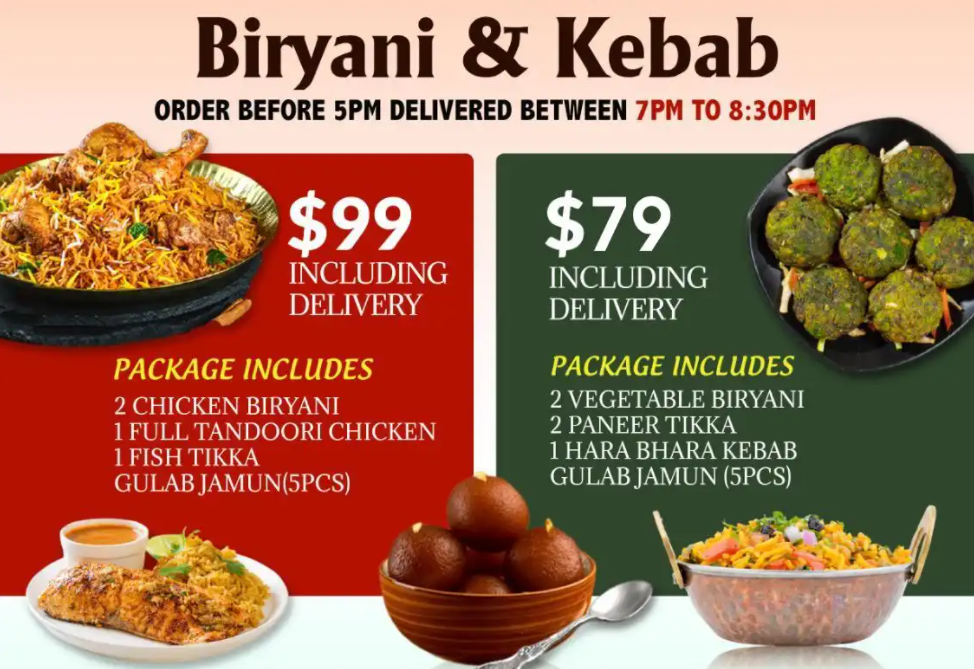 Turn on the tastebuds with TANDOORI ZAIKA and celebrate National Day with their special Biryani and Kebab set menus that are perfect for a feast and includes free delivery. Vegetarian set menus are also available!
Order now at https://www.tandoorizaika.sg/promotions or call 9396 2918.
---

MAG'S WINE KITCHEN @ 55 KEONG SAIK ROAD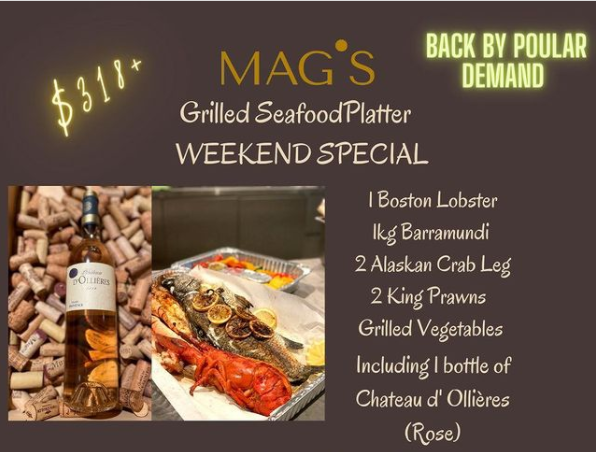 MAG'S WINE KITCHEN is going to have you singing at the top of your lungs with their 'Majullah Special' featuring specially grilled seafood and a bottle of Blush Wine.
Remember to place your order in advance at https://magswinekitchen.oddle.me/en_SG/
or WhatsApp 9152 3367.
---

GULLY @ 31 HONGKONG STREET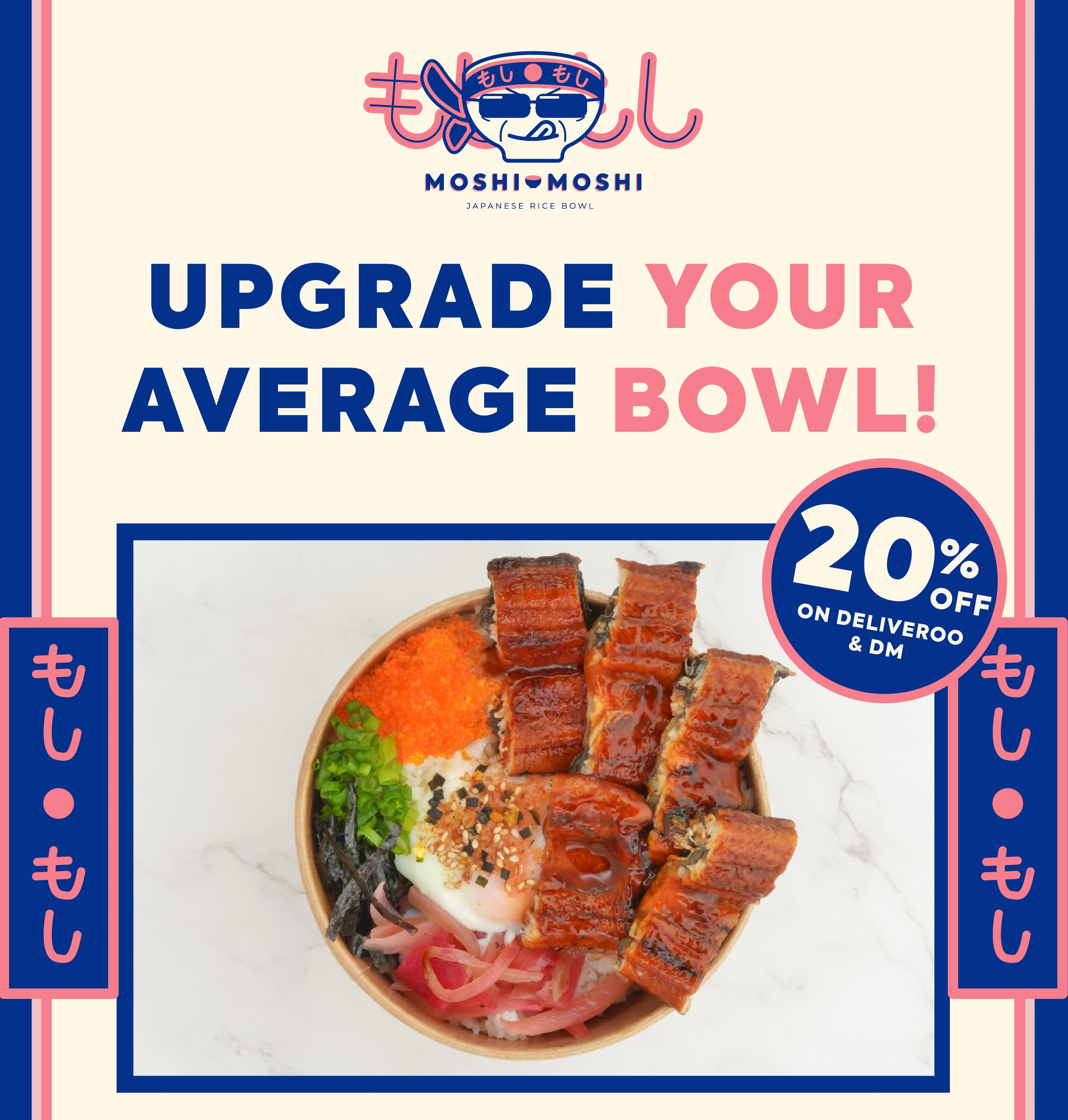 Nab yourself a Moshi Moshi bowl at GULLY this weekend. Utilising only the freshest and most wholesome ingredients, this reinvention of the traditional Japanese donburi with a modern twist will surely satisfy your tummy. That sounds like deal to us!
Make your online order at https://www.gullysingapore.com/order-online
---

NISHIKANE @ 10 STANLEY STREET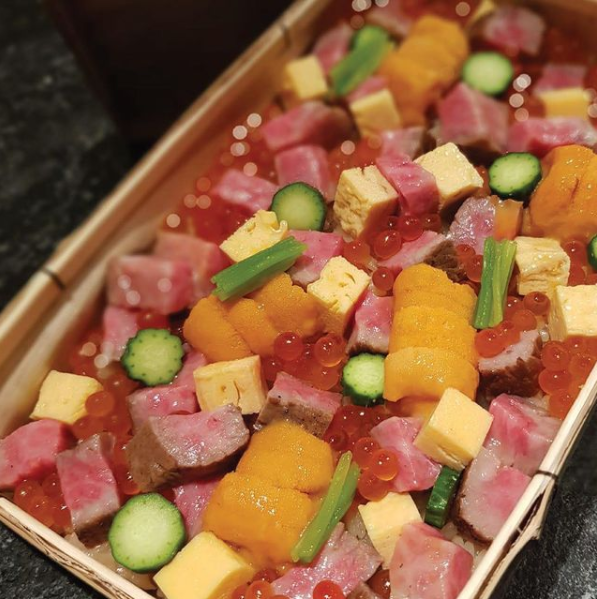 Skip the queue with NISHIKANE's takeaway creations. Treat yourself to a soul-satisfying combination of A5 Wagyu Chirashi Don - diced A5 Wagyu mixed with rich and flavourful uni, fresh ikura, Japanese cucumbers and fragrant rice.
View their takeaway menu at https://www.rlasia.co/nishikane and order now.
---

CARNE @ 88 AMOY STREET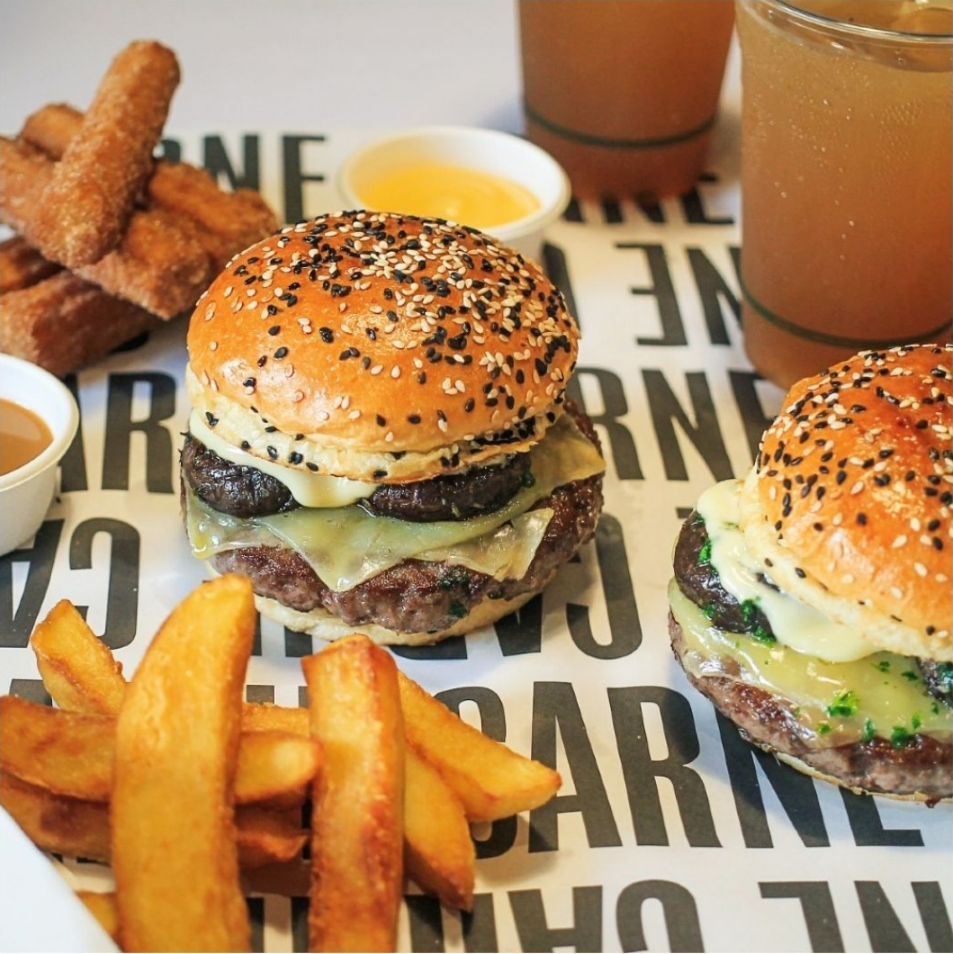 Celebrate Singapore's big day with CARNE's $56 National Day special combo for 2, and stand a chance to win their #MadeInSG merchandise set worth $56 and each bundle comes with a free 'Flavours of Singapore' coffee table book with $60!
Each combo includes 2 of their Singapore-exclusive Grilled Beef and Double Mushroom Burgers, 2 grapefruit maté iced teas, their best selling Triple-Cooked Agria Fries and Cinnamon Churros. ⁠
Make your order at https://carneburgers.oddle.me/en_SG/. Quote 'PICKUP15' for 15% off self-collection orders.
---

Don't forget to share these deals with your friends, families and co-workers so that everyone can #SupportYourLocal restaurants and enjoy these delicious at-home meals too.
Share your in-home dining experiences with us by leaving a comment below.